Catch the Tail of Summer
Time is flying and 2021 summer is almost on the ending way, are there many summer fashion earrings you haven't tried yet?
It's the time to catch the tail of this summer and dress up.

Sweetearing brings  New theme for our customers which is called "Tail of Summer".  Here, all earrings are summer specification. No matter Ear studs or sets in this collection are suitable for summer daily  with the "Tail price"
Trying Sweetearing Frozen series earrings and enjoy the cooling feel.
From the design of the frozen series earrings, you could see the fruit is like in an ice cube, during this hot summer and wearing it on your ears, simple, cool, lively and pretty! No matter what kind of cloth you will wear the frozen ear studs will give you extra scores. A summer vest with a shorts it is simple but fashion combination, You could see it more intuitively from pictures below:
Real Star ?
Lie in chairs with the one you loved, enjoy the summer wind and the starry night.
There are many twinkle stars in the sky, you are  the brightest star in his eyes.
Wearing the Twinkle Ear Studs get an extra points on your beauty,
make the summer night more unforgettable.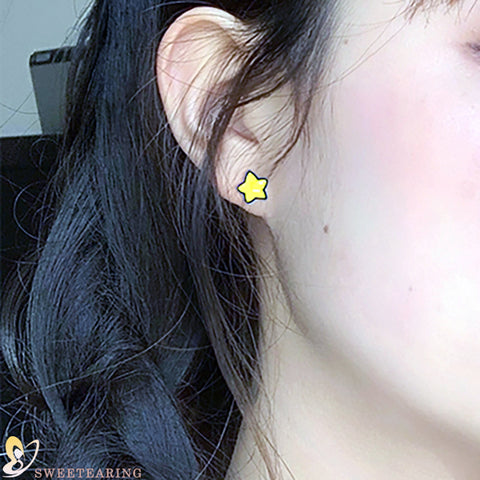 Ice Milk tea or Milkshake?
 Sweet girls,
Banana Milk tea or Strawberry Milkshake, 
which is your favor Drink ?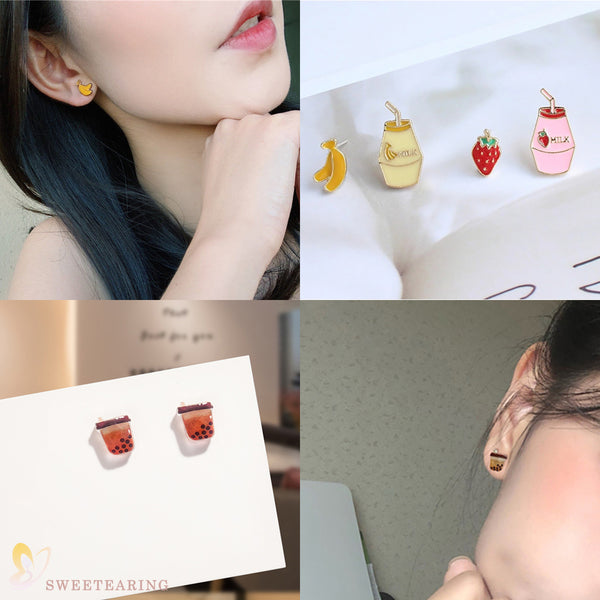 Ear hoops or Ear studs?
No matter ear hoops or eat studs, both are pretty accessories for women.
why just pick one of them but both?
Check - "Sweet girl Ear Studs Set" - Which is an essential summer accessory
The golden color is a perfect partener for your whole fashion.